INFORMATION
Organized annually by the Art Dealers Association of America (ADAA), and benefitting Henry Street Settlement, one of New York's leading social service, arts, and health care organizations, The Art Show brings together the country's top galleries to showcase incisively curated exhibitions of both historical and contemporary works.
The fair's intimately scaled presentations foster new relationships, active conversations with gallerists, and close looking at works by artists representing a variety of genres, practices, and national and international origins. With a history of programming that ranges from artist performances to dynamic keynote presentations, The Art Show provides its audience with a wide scope of cultural experiences, meaningful interactions, and illuminating exposure to phenomenal artwork.
The Art Show Benefit Preview offers an exclusive first look before the fair opens to the public, convening the worlds of art and philanthropy for this highly anticipated, glamorous gathering. The Benefit Preview is attended by a global audience of collectors and philanthropic and business leaders, whose generosity directly supports Henry Street Settlement's life-changing programs.
As Henry Street Settlement's greatest source of unrestricted funding, The Art Show has raised over $35 million for the nonprofit through more than three decades of partnership between the two organizations. The collaboration between the ADAA and Henry Street allows for the creation of an unparalleled art experience that supports vital services for over 50,000 New Yorkers each year.
Lead Partner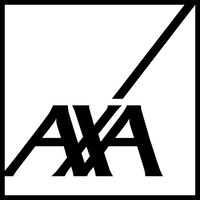 Travel Partner

Online Marketplace Partner
Exhibition Design
Design Partner

Graphic Design

RUN OF SHOW
November 3–6, 2022
BENEFIT PREVIEW
Wednesday, Nov 2
Park Avenue Armory
67th Street and Park Avenue, NYC
For questions about the fair,
contact the ADAA at 212 488 5550.
TRAVEL
For assistance with your travel needs, contact our official
Travel Partner, Turon Travel
.
IMPORTANT COVID INFORMATION
To provide the most safe and positive experience possible for all attendees, guests, exhibitors, and staff, The Art Show organizers are strictly following the most current COVID-19 capacity rules and guidelines from the State and City of New York and the CDC. The Art Show will continue to monitor these recommendations and reserves the right to modify the Attendance Procedures and Guidelines for the fair accordingly.
The Park Avenue Armory's Drill Hall features a state of the art ventilation system with upgraded filtration, along with 80 foot ceilings. Enhanced cleaning protocols will be in place and hand sanitizing stations will be strategically placed around the fair for the safety of guests and exhibitors.
ALL VISITORS, including staff, purchasers of tickets, VIPs, press, and their guests, AGREE TO:
• Acknowledge The Art Show's Attendance Waiver.
• Check this website prior to arrival for the most up to date information and guidance.
• Follow all instructions provided by the fair organizer's on-site staff.
• All ticket sales are final; tickets are non-refundable and cannot be exchanged.

•

Individuals who have tested positive for COVID-19 or are experiencing any COVID-19 symptoms should stay home and may not enter the Armory. Individuals who appear to be ill may be denied entry to the Armory.

• Animals are not permitted on-site, except service dogs for those with disabilities.



• Attendance at the fair implies permission for your image to be used for commercial and non-commercial purposes.

The Art Show Attendance Waiver
The novel coronavirus, COVID-19, has been declared a worldwide pandemic by the World Health Organization. COVID-19 is extremely contagious, and people can be infected and show no symptoms and therefore spread the disease. It is known that COVID-19 can cause serious and potentially life-threatening illness, permanent disability, and even death.
An inherent risk of exposure to COVID-19 exists in any place where people gather. By attending The Art Show you and your guests and/or staff assume all risks, hazards, and dangers arising from or relating in any way to the risk of you and/or your child(ren), and/or guests contracting a communicable disease or illness—including, without limitation, exposure to COVID-19 or any other bacteria, virus, or other pathogen capable of causing a communicable disease or illness, whether that exposure occurs before, during, or after the event, and regardless of how caused or contracted—and you, your heirs, assignees, next of kin, and/or legally appointed or designated representatives hereby waive any and all claims and potential claims against the Art Dealers Association of America, Henry Street Settlement, The Seventh Regiment Armory Conservancy (dba Park Avenue Armory), Sanford L. Smith & Associates, and against any companies or persons affiliated with the Art Dealers Association of America, Henry Street Settlement, The Seventh Regiment Armory Conservancy, and Sanford L. Smith & Associates—relating to such risks, hazards, and dangers.
The laws of the State of New York apply to this waiver.